Preschool and Day Care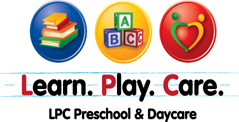 Our vision at LPC Preschool and Daycare is to enable children to grow and learn and to show them through their work and play that they are special to God.
Our goal is to let the children grow at their own pace. We will provide an atmosphere where the children feel secure and are stimulated and encouraged to be creative. We want them to have fun learning, and to realize how special they are not just for what they can do, but for who they are children created by God.
---
Marian Haven Playschool
Director/Teacher
Julie Crago
playschoolhaven@gmail.com
Teachers
Mary Lou Kusler
Playschool Pamphlet